Step 1: Register and open your invitation code
Visit the registration page to complete the registration, after registration and logining, click the top right corner - user name - invitation code, open your invitation code.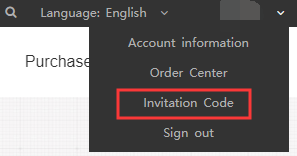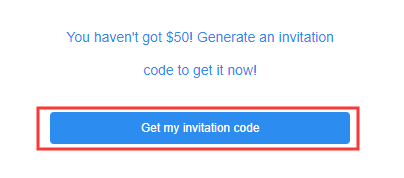 Step 2: Use social media tools such as facebook to share your invitation posters
You can see your invitation code and the corresponding poster on the invitation code page.
You can use the right button to save the poster and then share it with social media tools such as facebook.
If your friend signs up and fills in your invitation code. He can get a $50 coupon and use it to pay for orders over $360 (Packmage's annual license is $360).
If he buys the Packmage CAD, you will get a return:
Yearly Full License get $50
Monthly Full License get $6
Yearly license for One Template get $8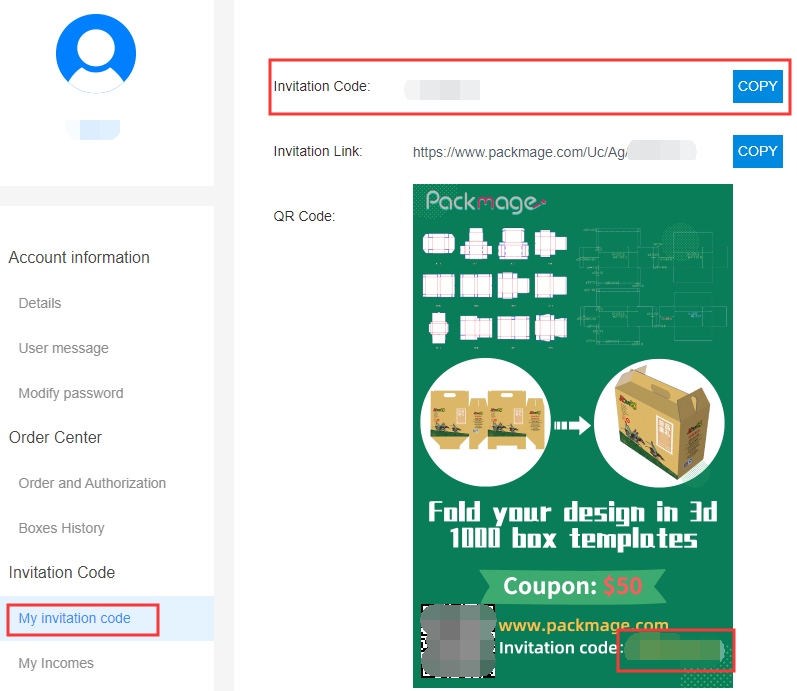 Step 3: withdrawing earnings(money)
After you have money in your account, you can apply for cash withdrawal and the customer service will review within 7 days. After the review is passed and the tax point deduction is made, the corresponding Commission will be transferred to the PayPal account bound by the user on the next payment day.